If you're in the market for a high-quality filleting knife, the Japanese Deba Knife, also known as Hon-deba, is an excellent option to consider. The best Deba knives are specially designed to fillet whole fish and break down small bones, making them a popular choice among professional chefs and home cooks alike.
With its heavy weight, the Deba knife is ideal for removing or cutting through small and medium-sized bones found in fish and poultry. While it's also commonly used to cut fish heads in half and safely remove the claws and legs of crabs, it's not recommended for chopping large bones. In this guide, we'll help you find the best Deba knives on the market to make your fish filleting tasks easier and more efficient.
The spine of Deba is tapered along its length. It is also possible for the tip to be thin enough to feel the bone. This is a perfect feature for a knife that's used for filleting. The Deba's tapered knife and robust handle create a point balance at the heel of each blade. This makes the large knife feel far more agile than one might expect. A combination of a good overall balance with a thin blade tip makes the Deba an excellent knife for delicate work.
There are many types of Deba available because Japanese cuisine uses many species and sizes of seafood and fish. There are many types of Deba available, including the Mioroshi Deba (Literally "filleting deba"), the Ai-deba, and the Ajikiri or Ko-deba. The various Deba knives can be used to cut through cartilage, bones, and chitin.
The blade lengths of Hon-deba are typically between 150mm to 330mm. Professionals should choose the larger size Deba, which is 180mm.
The Best Deba Knives
Wusthof Classic 7-Inch Deba Knife
Wusthof's deba knife is a great option for anyone who's interested in adding one to their collection but isn't quite ready to make the leap. The 7-inch Wusthof deba knife is an all-purpose, no-frills, knife that can be used to cut fish, meat, vegetables, or fruit. The company claims that the blade is precision-forged from one piece of high-carbon stainless steel. However, regular oiling and maintenance are recommended to maintain its resistance to stains and corrosion. The handle has a triple-riveted tang to give it a premium feel and added durability.
Pros: This knife is versatile and perfect for anyone who wants to try a deba.
Cons: Plain aesthetic won't turn heads.

Dalstrong Shogun Series S Deba Knife
The Dalstrong Shogun Series 5 is a great upgrade for those who have tried deba knives before. The knife's ultra-sharp blade has been hand-finished using traditional techniques and nitrogen-cooled for corrosion resistance. The knife also has a "Metal Storm", a pattern that reduces drag and prevents food from sticking to it. The handle is traditional and made from red rosewood and G-10 Garolite, which is military-grade.
This knife can easily be used to cut chicken or meat into cubes. But if you need a separate knife for slicing meat, check out these knives. It can also be used perfectly as a fillet knife.
Pros: Beautiful knife with exceptional performance.
Cons: The ornate details may be too complicated for some.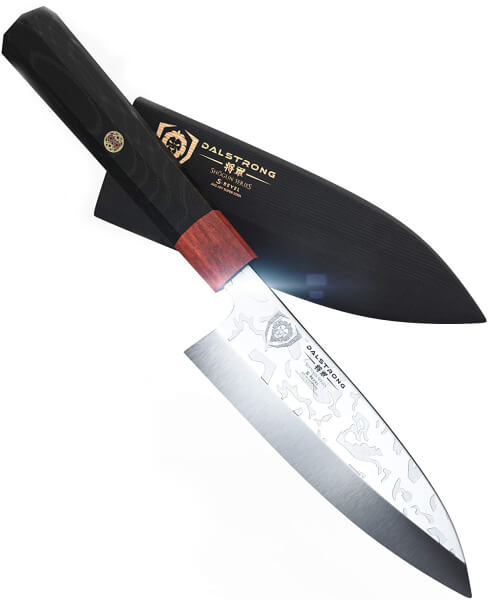 Deba Kurouchi 180 mm (7.1 in) Aogami (Blue) #2 Double-Bevel Thick-Type
This is a description of a Deba knife, which is a Japanese kitchen knife used for filleting fish. It has a thick, wide, and heavy blade with a thin and sharp tip, which makes it easy to cut through bones and decapitate fish. The knife is made from Aogami (Blue) #2 steel, which has added chromium and tungsten, resulting in increased toughness and improved edge retention. The blade is 180 mm long and has a kurouchi finish. The knife is double-beveled, making it suitable for both right and left-handed people. The handle is made from magnolia or walnut with a resin ferrule, and the knife originates from Tosa, Japan.
Proc:
Thick, heavy blade with a sharp tip for precise fish filleting
Aogami (Blue) #2 steel construction for blade edge retention and durability
Hon-Warikomi construction enhances blade strength
Double-beveled blade for left and right-handed use
Comfortable handle with balance
Kurouchi finish for aesthetics
Cons:
May not be suitable for precise cutting tasks
Traditionalists may prefer single-beveled Deba knives
Requires maintenance to prevent rust
Higher price point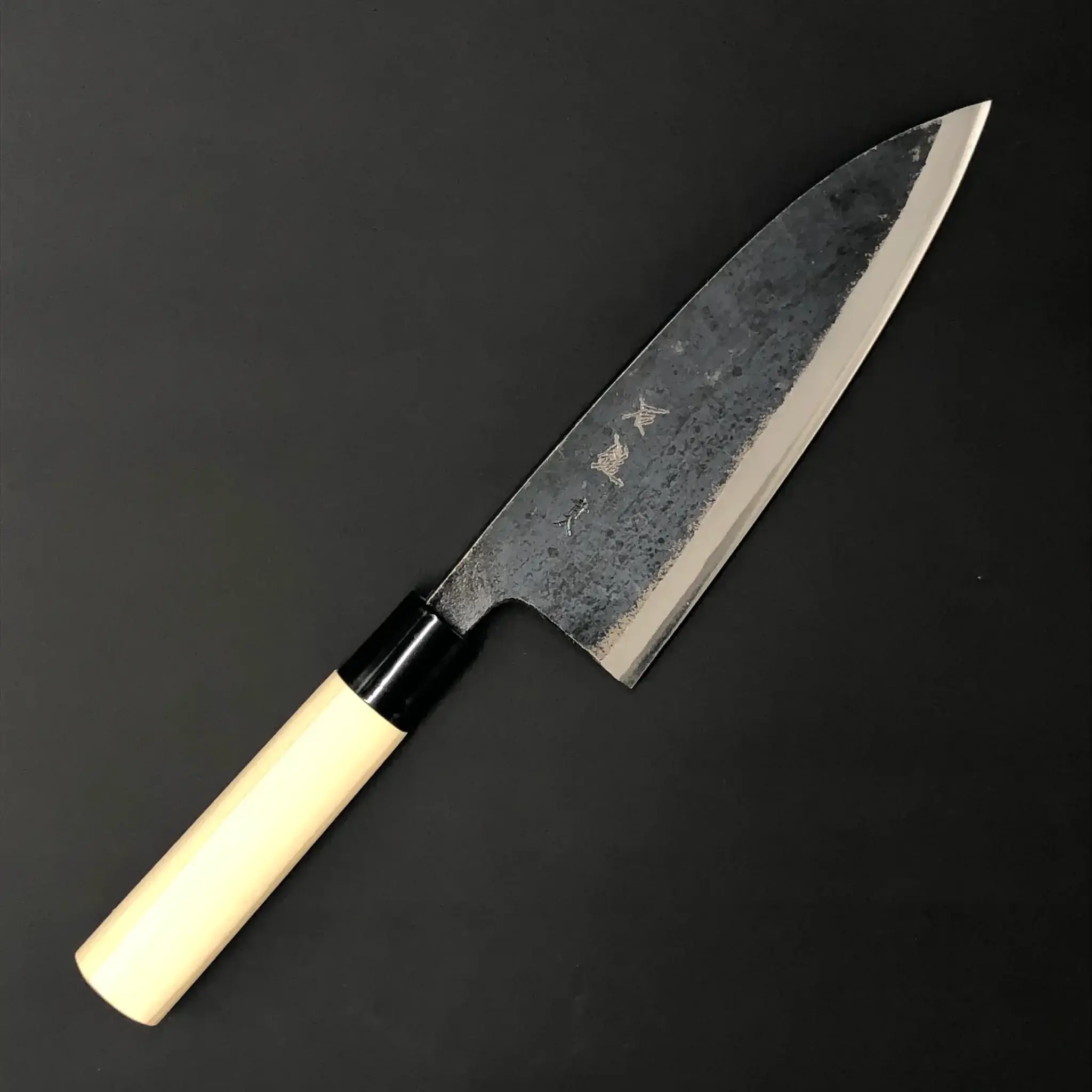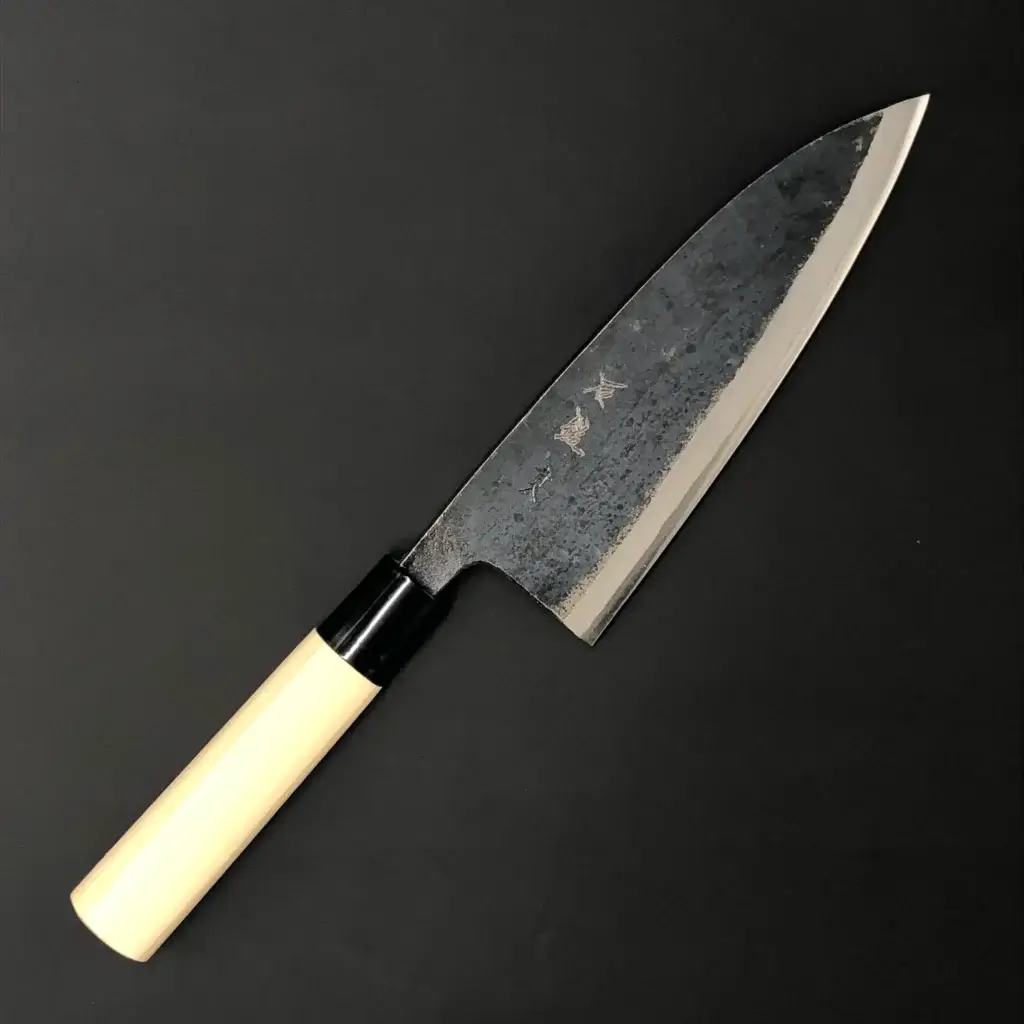 KMZ Deba Knife – for left-handers
For left-handers who live in a right-handed environment, it can be difficult. KMZ has the perfect deba knife for you if you are a southpaw. The knife is made from German steel and has a blade that resists rust and stains. It was designed for left-hand use and features an angled handle. This deba is not only functional, but it also has a classic design that will look great with your other knives.
Pros: This angle is made for left-handed chefs.
Cons: This is far from the best option.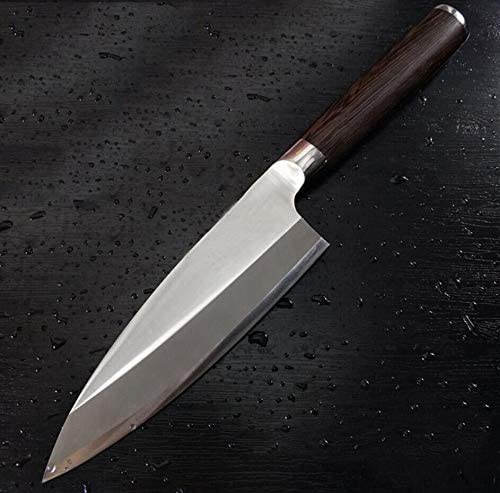 Yoshihiro Shiroko High Carbon Steel Kasumi Deba Knife
Yoshiro's deba makes a great choice for chefs who already know the joys and benefits of the Japanese knife. This handcrafted knife has a razor-sharp blade, which registers at a Rockwood hardness of 62-63. The knife's elegant design features a magnolia-wood rounded handle, topped with a waterworn bolster, and a matching sheath. It weighs in at 1.75 pounds and comes with Tsubaki oil for regular maintenance.
Pros: This beautiful traditional Japanese knife is made for professionals.
Cons: This may not be the right choice for beginners.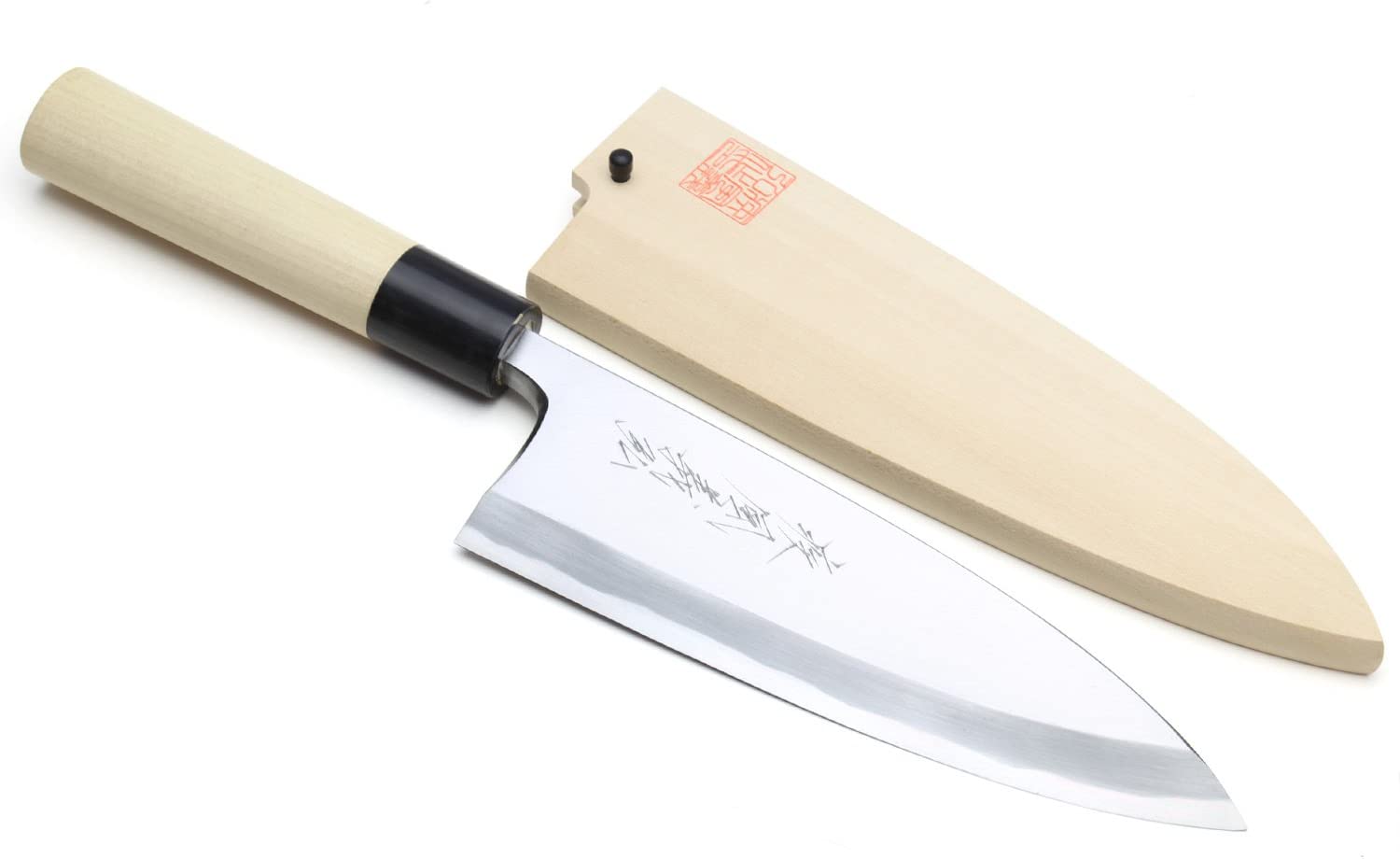 How to Choose the Best Deba Knives: A Guide for Fish Filleting
Choosing the right Deba knife can make all the difference when it comes to filleting fish like a pro. Here are some key factors to consider:
Blade Material and Thickness
Deba knives are typically made of high-carbon steel, which provides excellent edge retention and durability. When selecting a Deba knife, consider the blade thickness, as this affects the knife's weight and the ease of cutting through fish. A thicker blade may be better for larger fish, while a thinner blade may be better for smaller fish.
Stainless Steel Blade
Some Deba knives are made with a stainless steel blade, which is resistant to rust and corrosion. Stainless steel blades require less maintenance, making them a convenient option for home cooks.
Quality Sushi Knife
If you're looking for a quality sushi knife, a Deba knife is an excellent choice. These Japanese knives are designed specifically for cutting fish and have a sharp edge that allows for precise cuts.
Blade Length
The blade length of a Deba knife can vary from 6 inches (15.24 cm) to 9 inches (22.86 cm). Consider the size of the fish you'll be filleting when choosing a blade length. A longer blade is better for larger fish, while a shorter blade is better for smaller fish. This knife does not necessarily have a long narrow asymmetrical blade.
Blade Bevel
Deba knives can have either a single or double bevel. Single bevel Deba knives are traditional Japanese knives and are favored by many sushi chefs. Double bevel Deba knives are more versatile and can be used by both right and left-handed people.
In conclusion, when selecting the best Deba knife for cutting fish, consider the blade material, thickness, length, bevel, and whether you prefer a stainless steel blade. With these factors in mind, you'll be well on your way to choosing the perfect Deba knife for your kitchen.
FAQs on the Top Deba Knives
Can I use a Deba to cut fish bones?
You can actually cut fish bones using a Deba knife. This knife will make it so simple to cut that you'll be happy with its performance. This knife is great for filleting fish or cutting through bones. If you have a Deba knife, you can easily remove the heads from the fish.
Can I use a Deba to cut chicken and meat bones?
We do not recommend cutting bones from chicken or meat. You can still cut the flesh of chicken or meat with this knife.
Who makes the best Deba knife?
Brands like Wusthof, Dalstrong, and Yoshimune make the best deba knives in the world.
What is the best size Deba knife?
Professionals use a Deba knife, usually 180 mm long.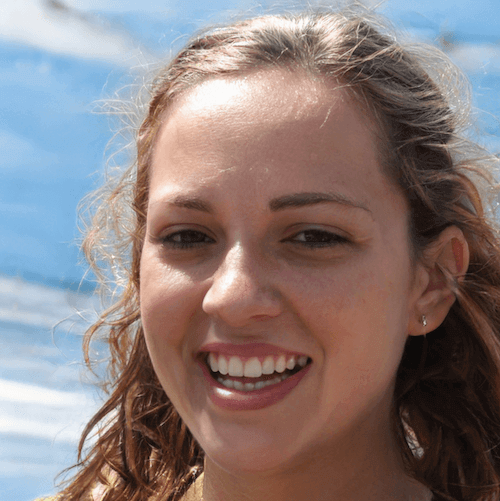 Hey. I'm the author of this blog. Ever since I was a kid, I've seen my dad slickly stabbing. Later he taught me how to throw knives and axes at a target. Then I fell in love with knives, especially about them. This blog is in honour of my dad.