There is a wide range of various knives in our everyday life. Therefore, when choosing a knife for one or another purpose, you'd better figure out all the details to select the model that suits your tasks best and does not fail you at the most crucial moment due to the fact that you did not take into account certain design characteristics of this or that type. In this article, we will tell you about pocket knives, their brief history and varieties. We'll also examine the types of pocket knives and check how to choose the best one for personal tasks.
Pocketknife history
Few people know that many citizens of ancient Rome used simple folding daggers. The blade was inserted into the handle. They used the knives for eating and those weapons were not perceived as dangerous.
Previously it was believed that each guest, coming to dinner, should take his own knife with him.
After World War II and during the Vietnam War, the production and use of folding models flourished even more. At that time, the extremely popular Buck's Model 110 folding knife for hunting appeared. The more people became interested in folding designs, the more manufacturers and different models were designed. In the 80s, Spyderco Company became one of the trendsetters in the field of knife production.
The types of pocket knives
Pocket knives come in various types and sizes. Models with a fixed blade up to 100 mm are rather rare. We'll look at more functional folding-knives and figure out how to pick the right quality knife.
Many people, when choosing their first knives, choose large models, like a jungle hunter. However, after several trips, they realize how dysfunctional they are and go to the store again to choose a knife that is simpler and smaller in size, but with excellent characteristics. Pocket (or folding) knives are becoming increasingly popular. This type is especially suitable for those who go on short 1-2 day trips, where the knife will help in preparing a picnic or replace a dagger with a fixed blade for your convenience.
When buying the knife in the store, check the tool for the convenience of carrying it in your pocket right there. People wear different clothes, and thus their pockets are different. Therefore, do not make such mistakes as some people do: first, they buy and then start thinking where to attach it.
One of the most popular pocket models are Victorinox knives. They are equipped with various accessories and fit in a large number of pockets due to their size.
Pocket knife functionality
This type of tool has become so popular that it is used for domestic needs, for hunting, fishing, picnicking, in the field and many places more. Due to its small size, a pocket knife is easy to take with you and use under any extreme conditions.
In addition to the blade, manufacturers started adding many other useful functions to the folds: a flashlight, a corkscrew, a saw, an opener etc. This makes this tool even more interesting and useful for different purposes. It is important to pay attention also to the mechanism for opening the blade and other additional devices.
Let's consider the basic requirements you should pay attention to when choosing a pocket knife:
manufacturing materials must be of high quality;
high quality of the mechanism and assembly;
make sure that the warehouse you have chosen complies with the laws of the country in which you plan to use it;
test it for ease of use and ease of being in your hand.
10 cool and unique pocket knives
Here is our top of the most interesting and popular pocket knives.
Terroir, classic French knife
This is an unbreakable classic. You can find this type of pocket knife in many tramps and hard workers of France. Its history dates back more than 300 years. The average cost of this type of knife is about $20. Many years ago, some hunters even managed to cut buffalo meat with this tool.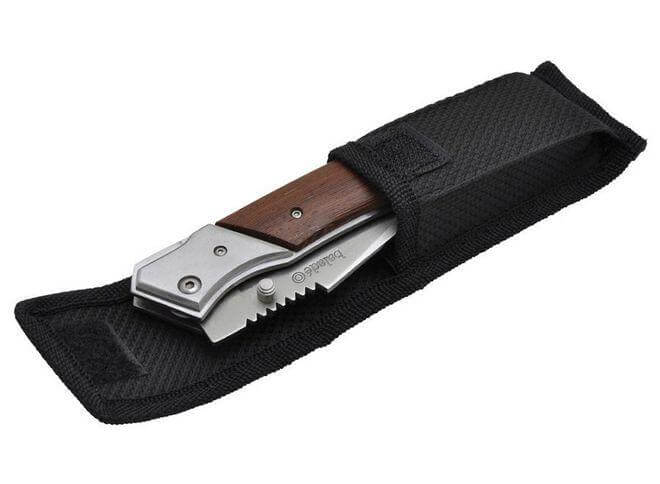 Douk-douk, weapons of the French legionnaire
Another French legend, which is known far beyond its borders due to the history of the French legion. Quality high-carbon steel, an engraved blade, a blackened steel handle and a well-known, easily recognizable shape. The cost of this model is approaching $45-50 per copy.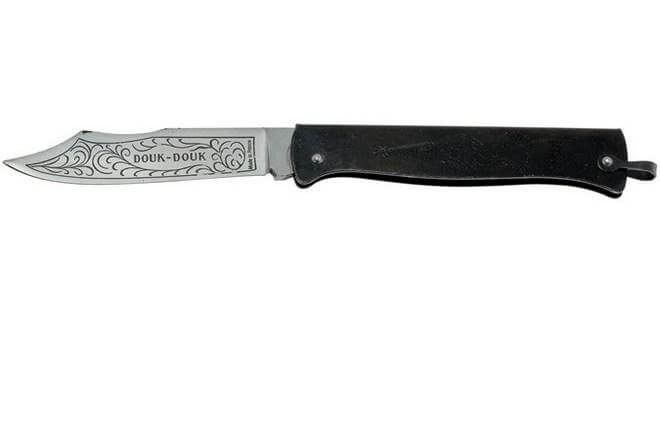 Peasant knife from the shores of New Zealand
The technology of processing and forging steel on the shores of this island state was highly appreciated by German immigrants, who brought it to Europe more than 100 years ago. According to experts, the quality of steel is 90% percent similar to the quality of steel from Japanese artisans. Whether you like it or not, you had to learn how to forge good steel and make quality products from it on the islands. The cost is approximately $20.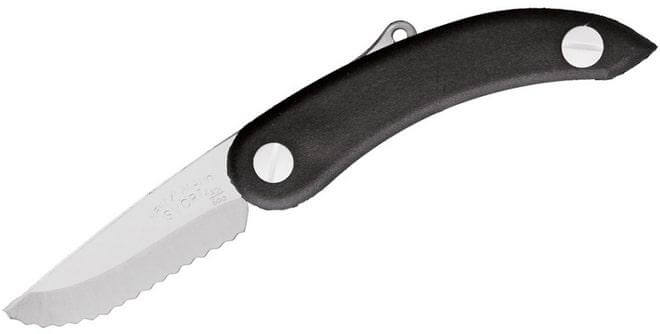 Anchor knife, German sea knife
Solingen. For some, this German town is a legend. There are many folding knives in every country. However, such a qualitative product like this, you can find only in the German Solingen, where they know a lot about quality steel and handmade for the past eight centuries. The cost of this fold is approaching $50.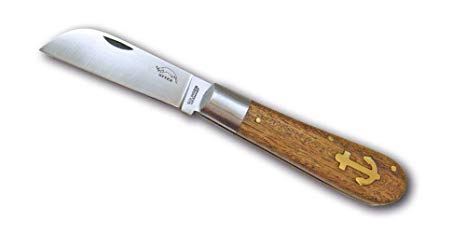 British army/Navy knife
Issued by the oldest UK Company – Ibberson. The knives are made entirely of steel and are a classic tool for the British army and navy. There are models with two blades (33 dollars) and with three blades (45 dollars).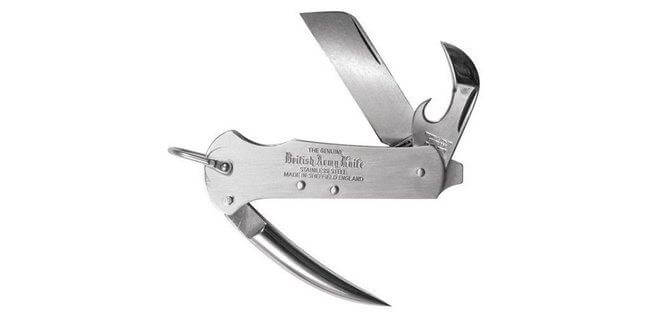 Boker Whittler's Penknife, the best wood cutting knife
Another product from Solingen. A special model with multiple blades and stainless steel will cost you $85. This model is designed for lovers of woodcarving.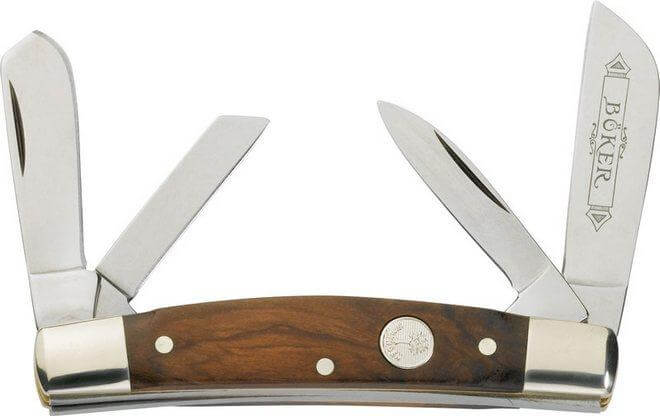 Beretta Gentleman's Knife, versatile folding knife
The history of Beretta is older than 500 years. Among those, within various types of folding knives, one can distinguish an excellent tool that was nicknamed the "gentleman's knife". Very high quality mechanism, perfect steel and good in its job. The cost is 100-110 dollars.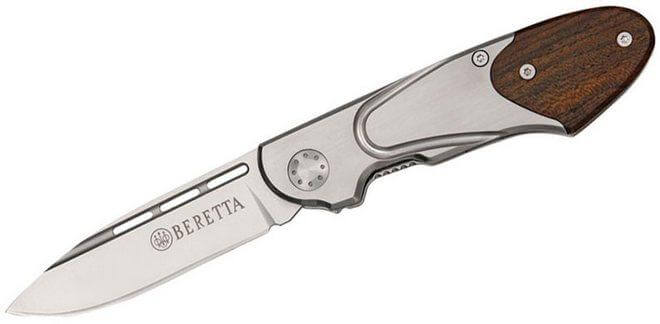 Italian Fisherman's Knife
The case made of pressed cork material will prevent the knife from drowning. Even though there is a blade and a classic opener. The cost of this model is about 80 dollars.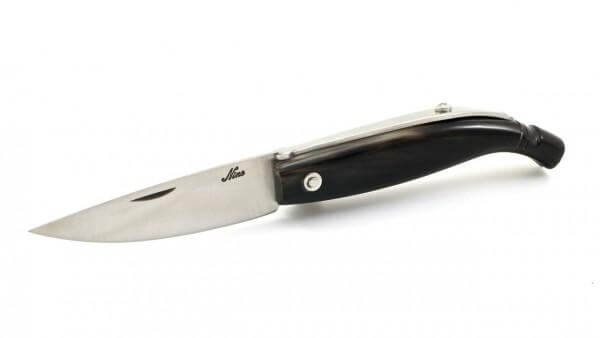 Ueli Steck, climber's folding knife
The famous Swiss company Wenger is popular just for its folding pocket knife models. Ueli is one of the popular models. Its cost is about 200 dollars. It is very lightweight, made of high quality steel and has a titanium case.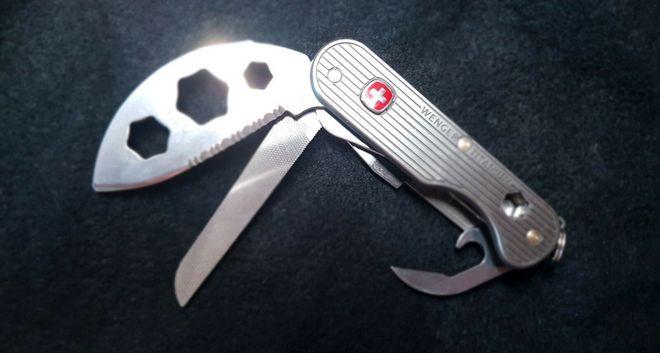 Authentic Japanese folding knife
If you want to treat yourself to authentic classics, then a Japanese folding knife made of high-carbon blue steel will be an excellent option for you. The blade is about 8 cm long, 3 mm thick. In addition, its cost is very affordable – only about 30-35 dollars.