Some of these knives are designed not only sharp, and strong, but also can cause severe injuries. And of course, being able to make people curious came to visit to see it, even want to have it.
Here are World's Most Deadliest Knives, in my version:
Fixation Bowie
Fixation Bowie
It is said that everyone can easily to use Fixation Bowie's knife. This is because the knife is designed by the manufacturer of the leading knife – SOG Company of America. Same with a series of other SOG knives,
SOG Company
is designing this knife to also be used in all conditions.
17.78 cm long, is equipped with a dangerous knife groove, and part of the thumb is notched for a more comfortable grip. Balance and proportion, fit, make this knife very easy to use.
Fairbairn Skykes Fighting
Fairbairn Skykes Fighting
This knife is a type of knife that was made in 1941 and is widely used by British troops and the robbers sea during World War II. At first glance this may seem ordinary knife, but be careful because the blade is made not only for the stabbing but also ripped and slashed his victim. Typically used for a surprise attack or also in close combat.
A dangerous knife has two sharp eye has a blade length that reaches 19.05 cm and is made by two guys William Ewart Fairbairn and Eric Anthony Sykes. Currently, Fairbairn knife is one target by gun collector.
SOG Seal Knife 2000
SOG Seal Knife 2000
One knife is intentionally designed and intended exclusively for NAVY Seals troops.
NAVY Seals
is the designation for an elite unit of American military forces. Training required to become a NAVY member is very difficult, it makes this knife become a valuable weapon.
Has length 31 cm and is equipped with ridges in the body of the knife, and with a handle longer than other blades make this knife unique and impressive. In addition, SOG Seal 2000 is quite long.
Cold Steel Recon 1
Cold Steel Recon 1
When designing Cold Steel Recon 1, designers of these weapons have one purpose in mindis to create one of the most deadly knives which will be known to the world. Although the implementation of this knife is used more as a means of survival, its sharpness should not be underestimated.
This knife is made in such a way as a weapon for hunting, camping, and climbing. With this model folding knife, make this knife, became one of the widest knives to survive. Three key mechanisms make this knife suitable as a tool to self-defend.
LHR Combat
LHR Combat
Chris Reeve and William W. Harsey Jr. are 2 guys who design and make the blades LHR Combat. Reeve and Harsey make this knife with the intention to fulfil the wishes of the military forces. Military forces are in dire need of a weapon that could be used for close combat because of the reason this knife was born.
This American-made dangerous knife has a length of about 17 cm, is equipped with a special sheath that allows this knife released quickly. LHR combat grip texture is made with a special material so that the knife is comfortable to grip.
M-9 Bayonet
M-9 Bayonet
M-9 Bayonet is one of the world's most dangerous knives (in past) made by Charles A. Mickey for military purposes. It has frequently appeared in various media, this trench knife is a knife mounted on the end of the M16 firearm. Not only for the pair at the end of any firearm. This trench knife is also designed with various features such as a black sheath, and belt clip LBE with easily removable. Rope loop and wire cutters with fixed blade knife.
Seen from the shape, we would know if this weapon is a dangerous weapon. M-9 Bayonet which is the original American knife has a 17.78 cm knife length, and 0.235-inch knife thickness.
Eickhorn
Eickhorn
Eickhorn advanced combat, a knife that is specifically designed to meet demands of MIL and NATO. Later this weapon will be given to the German army. This knives coming from Germany designed by adding a corkscrew and a saw. Not only that, even the knife sheaths fitted with a wire cutter, sharpening stone, hanging rope, and drainer hole, make this knife into a versatile knife to be used in all conditions. Because of that's, makes this knife become into a dangerous weapon.
With a blade length – 17.5 cm thickness – 0.36 cm, this knife is a perfect weapon in close combat.
Karambit
Karambit
After seeing this knife are you reminded of the nail an animal species? Yes, the design of this deadly knife inspired from the animal tiger claws. As a deadly weapon, this knife has a curved shape and is more often used as a means of self defense. This knife made not just one type, but two types: one sharp side or two sides equally sharp.
It is said by many people that use this knife is quite complicated so that people who want to use this knife should be trained in advance so as not to injure themselves or others.
Gerber Mark II — Deadliest Knife Now
Gerber Mark II
This is an army knife frequently used from 1967 to 2000. Although it was restricted for use in 2002, and in 2008, there were weapons designers who bring back these weapons. Mass production is again performed, making this knife back into one of the soldier's military army knives.
Blade knife features: It is a dangerous knife equipped with a metal handle that says Gerber, it has two sides, a fixed blade knife with stainless steel material, each of which has a sharp serrate to make severe cuts to his opponent. Members of the military not only regard these weapons as dangerous weapons used to attack but also consider them as a means of self-defense.
Jagdkommando
Jagdkommando
The name of this knife is derived from the name of a small army of Austrian K.U.K in the first world war era, which has meaning human hunting. The main task of these Jadgkomando forces is to fight the terrorist attacks. Back on the subject, the lethal knife Jadgkomando has three sharp sides, forming a circle until the knife tip.
Because it is so dangerous, then the production of this knife is just to be restricted. Injuries caused by this knife are made with the intention to rip the victim's body, which takes time and effort for doctors to be able to close the form of injury.
Keris — Deadliest Knife in the World (may be)
Keris
It's the world's most dangerous knife and the most terrible. It is a legendary knife. Used by fighter-century empire. It is said that a knife maker is not arbitrary, but must pass through a mystical process. Many people believe this knife has spirits and supernatural powers. So that people who use it will be helped by the strength of the spirit of this knife.
Of course, this knife does not look dangerous, but rather exotic. Nevertheless, there are many different legends and myths associated with it, which make it so dangerous. Maybe it's just a story, and maybe it's not.
What is the most dangerous knife in the kitchen?
It's the knife that's always there when you need it, and even when you don't. It's versatile, sharp, and seemingly benign. But don't be fooled—the most dangerous knife in the kitchen is the humble paring knife. With its small but deadly blade, the paring knife is capable of inflicting serious injuries. In skilled hands, it can slice through vegetables with ease; in inexperienced hands, it can slip and cause serious cuts. And because it's so small, it's easy to misjudge the amount of force needed to use it, resulting in even more accidents. So next time you reach for a paring knife, be cautious—you may be handling the most dangerous weapon in your kitchen.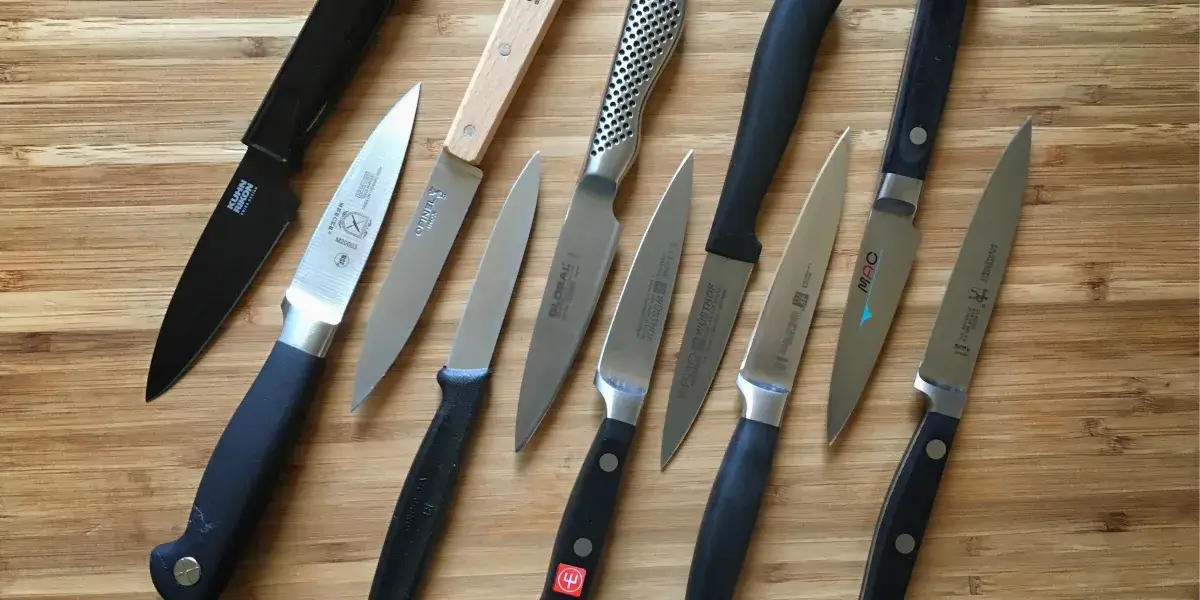 In any case, now you have read about the deadliest knives in the world and become a little more erudite. And of course, if one of these knives appeals to you, you can buy them on Amazon. Not all of them, but some.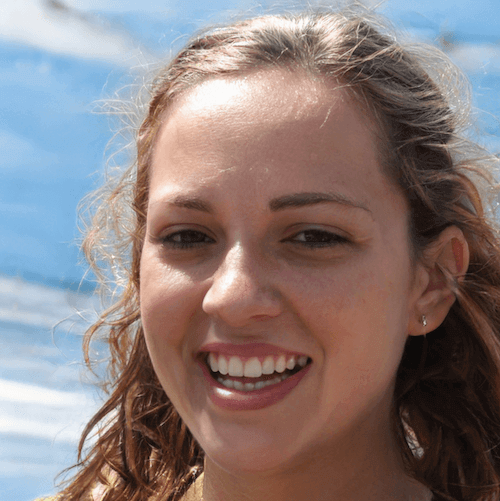 Hey. I'm the author of this blog. Ever since I was a kid, I've seen my dad slickly stabbing. Later he taught me how to throw knives and axes at a target. Then I fell in love with knives, especially about them. This blog is in honour of my dad.